SAP S/4HANA - Make the Decision Now
Published on 1 November 2019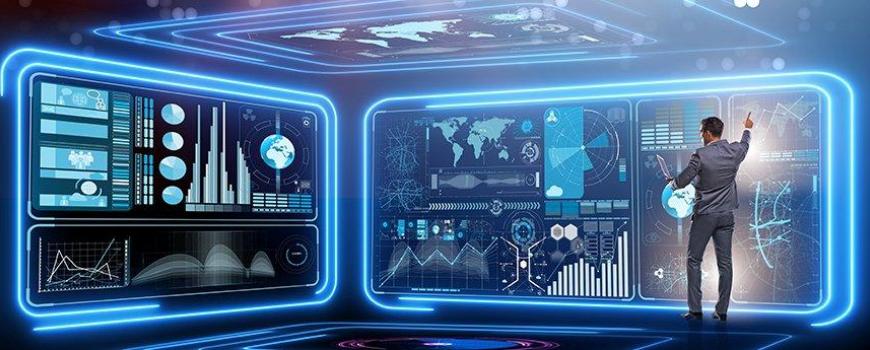 The Changing World around Us
"No matter your profession, those of us who work for a living are familiar with the "gallows humor" that is specific to what we do. ― JRR Tolkien, The Lord of the Rings
Middle Earth warrior Gimli's words spoken in the epic "Lord of the Rings: Return of the King" capture for me, the essence of just about every SAP implementation, upgrade, and problem-solving project I've been involved with in over 30 years in IT--including 17 years as an SAP Platinum Consultant.
It is painful for me to watch iconic 20th-century enterprises--so many brands that I grew up with--struggle and crumble as 21st-century newbies show off their triple-I capabilities: Immediate, Intelligent, and Integrated.
SAP has always been aware of customer challenges centered around operational costs and inefficiencies. More often than not, this scenario is caused by complexity, lack of flexibility, upgrade downtime, unfriendly user interface, long run times, poor online performance, and stale data.
It is ironic then to witness many of these same customers avoiding, resisting, and cutting off conversations about SAP S/4 HANA. They end up dismissing the value of its simplified data model, real-time insight, and swipe & tap user interface brings to the workplace.
ERP Re-imagined
ERP applications have been "reimagined" to improve system performance and simplify business processes. Smart devices operated by people (and increasingly operated without people) have transformed the trickle of once limited keypunched, typed, and scanned detail into a tsunami of content-rich data.
Used properly, it can lead to innovative and exciting services that lead to very high levels of internal and external customer satisfaction. In-memory computing enabled by SAP HANA is one of the tools developed to address the challenges.

SAP S/4HANA to the Forefront
Here's an example. SAP's core ECC FI module depends on 15 primary tables but requires only 4 in S/4 HANA Simple Finance. With on-the-fly aggregation, real-time insight is possible. The once imagined world of ERP strategic decision making is now within our reach.
With the Fiori user interface and its embedded analytics, business users know what is important now. And they can know it on any device. In a private or public cloud environment, they know what's important now on any device from anywhere.
In Closing
By embracing an agile approach to your SAP solution implementation and software deployment, it is possible for your team to always run the latest version of any software product. That's right, always.
The point is that the lessons we've learned over the past decade have forced exactly the kind of innovation we need in our business applications and the infrastructure that runs them. 
The tools are available for us to use right now.
The time is right for you to make the SAP S/4HANA decision now.
About Applexus
Applexus Technologies (Applexus) is the global technology leader offering business consulting and SAP services to transform customers through digital innovation. We specialize in advisory, migration, implementation, and management of SAP S/4HANA and BW/4HANA solutions. Applexus delivers transformational business solutions for a marquee list of clients spanning retail, fashion, and consumer products industries. Applexus operates out of centers in North America, the United Kingdom, the Middle East, and India. For more information, visit us online at www.applexus.com.  
Sources:
www.sap.com
blogs.sap.com
www.applexus.com