CHAX GANTI
VP – Strategic Account Management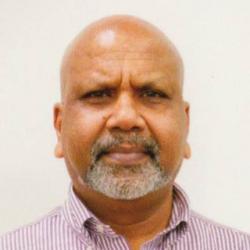 Chax Ganti is the Vice President- Strategic Account Management at Applexus Technologies. A PMI – PMP certified Project Manager and Senior Managing Consultant, Chax has over 25 years of consulting experience implementing SAP across the globe and increasing the profitability of enterprises through improvements in finance, change management, strategic planning, technology and operations.

With a strong record of identifying and synthesizing existing trends and formalizing strategies for substantial competitive advantage, Chax has effectively managed projects of up to $25M cross-functional team members, delivering leading-edge enterprise service offerings and streamlined operations including portal solutions.

Chax holds a PGDM (MBA) in Marketing & General Management from Indian Institute of Management - Calcutta, India. He lives in Orlando, FL with his wife and son. Outside work, he enjoys spending time with his family, travelling, riding motorcycles, swimming and gardening.