Sandeep Kumar
VP - Business Consulting & Value Realization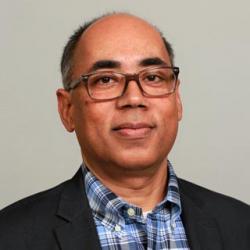 Sandeep Kumar is Vice President, Business Consulting & Value Realization at Applexus. With over 23 years of experience in consumer industries and consulting, Sandeep owns a proven track record of delivering business transformation initiatives across multiple Fortune 500 organizations like Colgate Palmolive, Kraft Heinz, P&G, Home Depot, and PepsiCo.

Sandeep has deep strategic and operational knowledge of business processes and relevant technical expertise for Retail and CPG Industries and has managed a P&L of over $80 MM in his consulting roles. He has also led strategic roadmap discussions with key retail SAP customers, advising on product selection that has led to complex sales pursuits.

At Applexus, Sandeep is instrumental in elevating and developing our unique value proposition for new and existing customers as we continue to scale and expand into international markets.