Get a quick support
We're always ready to help
When the world changes, we can either wash our hand or embrace the change. We choose the latter.
For years now, organizations have developed systems which smoothly create and store invoices almost instantaneously. However, the latest statutory mandates in the GST compliance framework require an additional authentication of the invoices, for organizations with a turnover of INR 500 crore p.a., on the GSTN portal.

Is your organization worried about these new changes? Do you fear huge implementation costs, process modifications and overall tremendous change management to accommodate for the same?

Not to worry! Applexus has created the perfect tool for you – E-Invoice Edge. We bridge the gap between your existing services and the new norms by seamlessly integrating into your systems, and allow you to access the newly required changes with minimum hassle or technological updates. Easy to install, use and maintain, E-Invoice Edge is extremely important, if not absolutely necessary, to the smooth functioning of your organization.
E-Invoicing can be broadly referred to electronically generated bills exchange digitally with/without compliance component.
The Central Board of Indirect Taxes and Customs (CBIC) has introduced a new invoicing system in the GST business process, allowing a standardized protocol to generate and read electronic, or e-invoices. This involves the capturing of an Invoice Reference Number (IRN) or a Quick Response Code (QR Code) basis the conditions laid down.

The taxpayer can continue to issue invoices from their existing ERP Systems. However, details of such invoices are required to be uploaded onto the Invoice Registration portal, and a unique IRN or QR Code shall be generated. This needs to be printed on the tax invoices to make them valid documents under GST Law.

E-Invoice Edge is a tool which integrates with your existing ERP System, and when activated, will create a bridge between the system and the Invoice Registration Portal, to automate the generation of the IRN (or QR Code).
We are a global technological leader in business consulting and SAP services. Our vision of enabling innovation in business through technology, coupled with our core values of Customer First, Innovation and Leading with Principles, propels us to develop our products tailor-made to the customers' needs, and capable of achieving surpassing their expectations.
Importance of E-Invoice Edge
The law now mandates e-invoicing. Any document without the IRN or the QR Code is simply invalid, under the GST law.
From the national standpoint, this is one step towards mitigating tax evasion and establishing a common database for tax authorities.
From an organization's perspective, without such e-invoicing, it will be incapable of availing tax credit
Moreover, e-invoicing will eliminate a whole lot of manual work and thereby make the system error-proof and accurate.
The E-invoice Edge Experience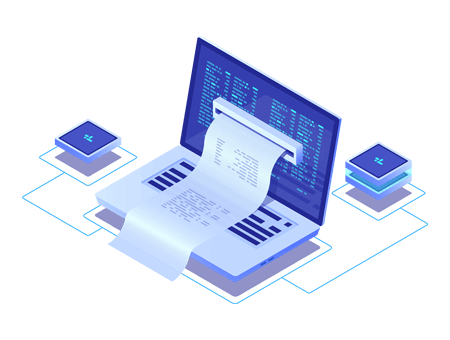 Seamless Integration with Multiple ERP Systems
A key highlight of E-Invoice Edge is that it can easily integrate with the ERP system in your organization with API or SFTP. No additional system change is required to incorporate the same into your daily job routine.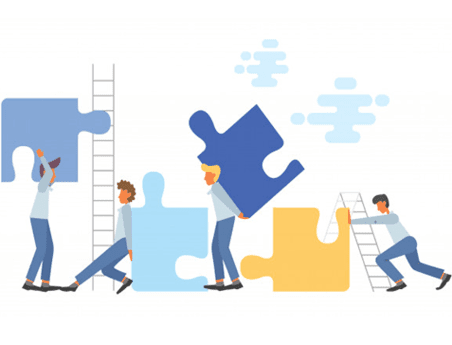 Auto-Generation of Irn
We ensure that once your details have been entered into the ERP, as is status quo, the IRN/QR code is merely clicks away since it will act as the bridge between the ERP and the IR Generating Platform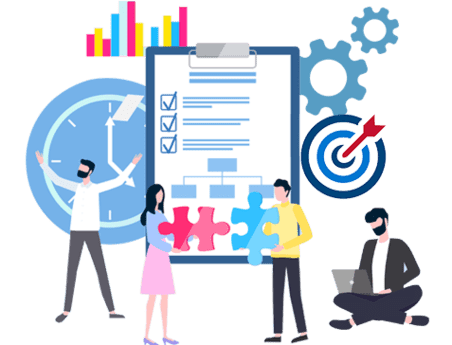 Versatility
Frequency of E-invoice generation (real-time or as per pre-set schedule), and data access (Storage in ERP or external folder) are among the features that the users may customize to their choices based on the method of integration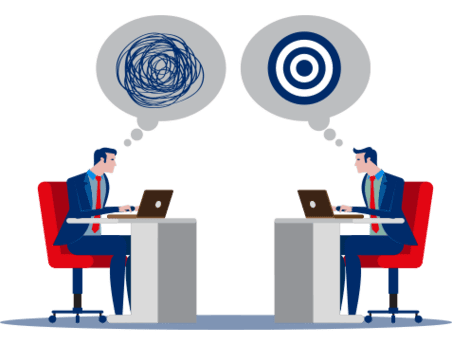 Cancellation and Updation
The e-invoice generated may also be cancelled or updated as per the users' requirements.