Quality Engineering Services
Customers have grown to recognize the value of having an independent partner execute testing for their SAP program. Our Quality Engineering and Testing Services (QE&T) are available as a point solution and also as an end-to-end service that cuts across all phases of an SAP project. Our services provide a hybrid onsite/offshore model that is the most cost effective in the industry. Our offshore team is staffed with specialized functional and technical SAP experts across various SAP solutions. Each of our offshore quality engineering team leads averages 10 plus years of SAP testing experience.

Our core competency includes:
Test automation development and architecture
Full lifecycle testing – Quality Engineering
Agile Testing
Performance engineering and designs
Deep SAP experience
The Applexus QE&T practice is created on the bold thought-leadership in the quality engineering space and many years of track record of successful SAP project delivery.

We offer independent testing for a single application or an entire SAP system. We implement better quality in shorter timeframes through our reusable assets and RunningStart agile methodology, which is closely knit with SAP Activate methodology. Our hybrid onsite/offshore flexible staffing model, makes us more desirable and cost-effective for our customers.
At Applexus we believe that quality and cost are closely related, as quality decreases cost increase. This is why we use a unique shift left approach in our RunningStart methodology. We engage in projects at an early stage, not to only catch defects early, but also to influence the decisions made at the beginning that can have negative impact on quality. Applexus' shift left approach reduces cost of testing by 30% over other service providers.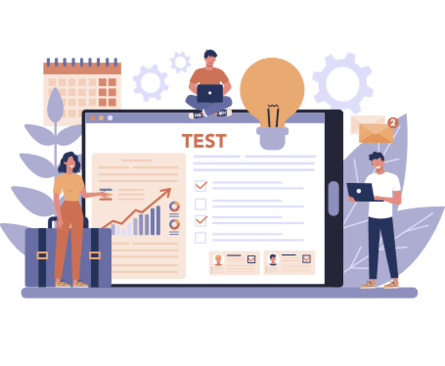 Core Testing Services
Testing is crucial to achieve the highest quality application experience. Applexus offers quality engineering and testing services across SAP applications. Our core testing services include Functional and non-functional testing. Our Quality Engineering team offers the testing services that are relevant in today's market and agile world. We focus on individual functionalities and end to end scenario across multiple functional areas. The goal of this service is to ensure that the application functions and behaves as expected.
Offering components

Functional testing
Integration Testing
Usability Testing
Compatibility Testing
Benefits
Reduced total cost of testing by 30%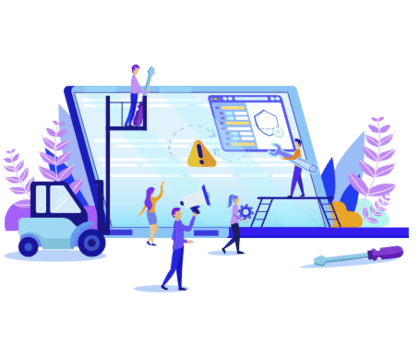 Extended Testing Services
Testing an application for functionality and behavior is not sufficient to certify the integrity of the application. Assessing how stable the application is from a responsiveness, security and compliance perspective is crucial. This is why Applexus' extended testing service was created. The service offers a wide range of testing capabilities that can be applied together or separately to complete the full gamut of testing scenarios.
Offering components
Performance testing (Load, Endurance, and Stress testing)
Test Automation
Security Testing
Data Integrity Testing
Compliance Testing
Operational Readiness Testing
Benefits
Shorten time to market by 45%
Reduced production application defects by 60%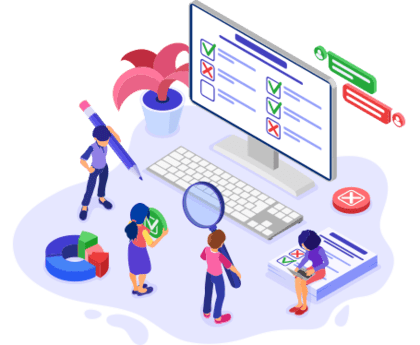 Advisory Services
As companies continues to lay more emphasis on IT cost reduction and running lean and agile, a robust quality engineering practice becomes essential. Applexus' Quality Engineering & Testing (QE&T) Advisory Service is re-architecting how companies perceive and employ quality practices into their ecosystem. Our Quality Engineering advisors work with the client's team to understand the As Is environment and jointly layout a strategy that will enable the client to gain quality and speed to promote better business and technology innovations, as well as a better customer experience.
Offering components
Enterprise Testing CoE Org Design
Test Management Advisement
Test Automation Tool & Architecture Advisement
Agile testing transformation
Benefits
Increase team productivity by 45%
Improve testing coverage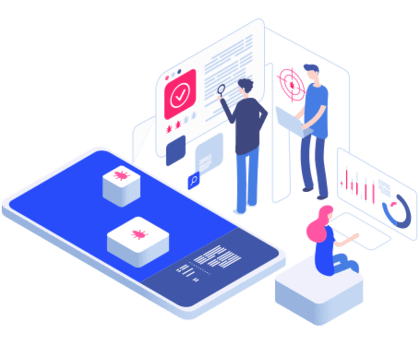 Enterprise Testing Services
The continuously changing and fast-paced technology landscape evolution coupled by continuous introduction innovations across the technology landscape is making it more challenging for companies to manage the quality of their applications. Applexus' Managed Testing Services is a pre-emptive testing service assurance model that uses statistical data to predictive and discovers problems before they materialize. Our framework leverages three key elements that drive best results. Quality Engineering Professionals, Innovation Tools and Process Optimization.
Offering components
Managed Testing Services
Hybris onsite/offshore model
Benefits
Reduced total cost of ownership by to 35%
PODCAST
APPLEXUS EXPERT SERIES
Joe Faluyi, Managing Principal for Quality Engineering at Applexus throws light on some of the most frequently asked questions around Quality Engineering. Watch this podcast series to understand the evolution of Quality Engineering, how organizations can embark on a Quality Engineering approach for their SAP projects and a lot more.
RunningValidation is Applexus' method of ensuring quality delivery of software development projects. It is built on a combination of Quality Engineering and continuous validation principles. RunningValidation focuses not only of shifting testing to the left, but also on continuous validation of software through the release cycles and ensuring compliance with regulatory requirements and customer experience. It encompasses all activities related to the analysis of a product's design and development processes for the purpose of improving the quality of production operation."