SAP Finance transformation
Re-imagine Finance with SAP S/4HANA
Since its launch in 2015, more than 12000 customers have committed to move to SAP's latest ERP system S/4HANA. With SAP planning to stop support for older ERP versions by 2027, it has become imperative for CFOs to understand what's different about S/4HANA and why a move to S/4 would make sense. So what has really changed in S/4HANA and how does it support the key requirements of todays's CFO?

The previous versions of SAP's ERP system have their data stored in multiple different tables that makes accessing the data a difficult and time-taking process. In comparison, S/4HANA stores all financial transactions in one table providing near real-time access to all available data. This enables a single source of truth ensuring quick access to insights and real-time analytics for much faster decision-making.
Faster reconciliation process and anytime continuous close
Continuous granular level margin analytics that is reconciled by design
Increased transparency into the underlying components of your costs
Single source of truth for real-time management reporting and faster decision making
AI based predictive forecasting and 'what if' scenario data modeling
High touch leadership involvement- we place a significant stake and engagement in your project to ensure success
Focus on transformation to drive value and improve free cash flow
Fit to business approach with experience of a Finance First transformation methodology
Pre-configured Finance and Analytics starter pack to accelerate speed to value
Experienced Finance SMEs focused by submodule/ industry/ and cloud deployment strategy
Continuous post implementation improvement commitment
Case Study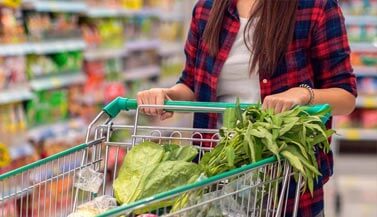 Success Story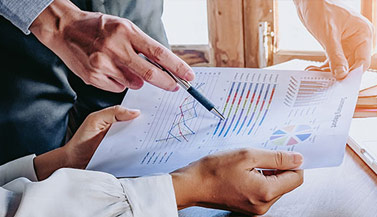 Finance Performance Management
Assessment of existing data analytics solution to meet financial performance measurement requirements. Definition of an analytics framework to drive results, not just measure them.
Approach and Deliverables
Define and prioritize use cases witthe h biggest impact to inform target data architecture and governance framework (Top-down review of existing finance analytics reporting and related decision drivers).
Gap analysis to inform delta data requirements.
Identification of existing data quality and speed to compile limitations.
Review of processes and related data dependencies to support analytics requirements.
Finance Assessment
Review Finance Solution Architecture, identify areas of value leakage and recommend solutions to remediate.
Approach and Deliverables
Interview CFO/ Controller to determine operational risk areas, resulting in RAG analysis by function.
Workshop with Finance Directors/ Managers to deep dive operational risks and diagnose.
Review SAP configuration and interface design to corroborate deep dive conclusions.
Recommend remediation: change management/ solution redesign/ delta functionality.
Recommend a 1–3-year technology implementation roadmap and strategy.
Finance Process Design Advisory
Mitigate risk of project scope, time, and budget over runs by providing advice and key deliverables independent of SI.
Approach and Deliverables
Review business value proposition, stakeholder alignment, technology road map, and OCM plan.
Provide objective advice on key design decisions.
Identify risk and deliver mitigation plans.
Quality review and produce selected project deliverables.
Facilitate stakeholder engagement.
Finance ERP Modernization
Upgrade your SAP ERP solution landscape to a more current version of S/4HANA, or from ECC6.0 to HANA.
Approach and Deliverables
Derive operational benefits of improved processes, reduced license and maintenance costs and a robust digital transformation foundation.
Start your roadmap to a cloud solution and/ or BPO program.
Use SAP best practice upgrade methodology (activate) for preparation and execution of upgrade Focus on driving value from the upgrade by introducing new functions and processes
Finance First Foundation
Kickstart your digital transformation and establish a foundation for your roadmap, at low risk and cost, by implementing SAP Central Finance.
Approach and Deliverables
Accelerate your commitment to SAP S/4HANA by implementing S/4 Finance first.
Realize the value in Finance, and position yourself for the next phase of value creation by selecting and implementing additional S/4HANA functions.
Execution of Applexus RunWay approach to define a digital transformation roadmap specific to your requirements and profile.
Execution of Applexus RunningStart methodology to accelerate implementation and value realization.
SAP S/4HANA Fresh Start
Implement SAP S/4HANA starting from a clean slate, decommissioning your previous non-SAP ERP solution.
Approach and Deliverables
Adopt a Finance First approach to your greenfield implementation or employ a big bang implementation approach to include logistics and other functions in scope also.
Execution of Applexus RunWay approach to define a digital transformation roadmap specific to your requirements and profile.
Execution of Applexus methodology RunningStart to accelerate implementation and value realization.
Intelligent Robotic Process Automation
Identify and automate repetitive, high volume and value process activities, to accelerate digital transformation, and free up your resources for higher value tasks.
Approach and Deliverables
Workshop with Finance stake holders and users to identify repetitive, high volume and value process activities.
Select most best fit RPA software based on compatibility with existing solutions, usability, scalability, and cost model.
Develop ROI business case for stakeholder review and validation.
Deliver a POC over approx. 6 weeks for one use case.
Implement RPA solutions for all selected use cases.
Design a governance framework for corporate wide RPA selection and scalability.

VP – Finance Practice Leader

Senior Vice President - SAP Delivery

VP – Business Consulting & Value Realization