SAP, when fully utilized, simplifies business processes and enables enterprises to boost production, streamline operations, and function more economically. SAP technology implementations need to provide tangible business benefits as well as be scalable to changing business dynamics. Backed by 15 years of successful SAP implementations and in-depth SAP knowledge, we provide SAP S/4HANA Implementation services that enable businesses to stay ahead of the demands, trends, and developments in the marketplace.

Our SAP consulting expertise ranges across the technology landscape and steers clients to the appropriate solution, be it routine functionality, a business intelligence solution, or building an innovative solution that meets specific business objectives.

We analyze your needs and suggest customization to meet your business goals. From strategy to go-live, we ensure that each stage is transparent. Our SAP consultants continue to provide support as a company's IT needs evolve.
Applexus brings the right blend of industry and SAP expertise, with proprietary tools, methodologies, and accelerators to help make a smooth transition to SAP S/4HANA. We share a history of co-innovation and collaboration with the SAP product development team, with 100+ successful customer engagements across retail, fashion, and consumer products industries.

What you get with Applexus SAP Consulting Services:
Access to our unique tools and methodologies
Consultants with the right balance of technology and process skills
Service flexibility and on-time delivery
Global access to resources
Applexus "RunningStart" is our proprietary tools and implementation methodology developed through work on dozens of successful implementations. 'RunningStart' combines best practices, pre-configurations, and industry-specific accelerators to deliver SAP implementations in an agile approach. It offers a lower implementation cost that delivers rapid time-to-value and lower ongoing operations costs. Leveraging the SAP Activate methodology, Applexus adapts your processes to fit with the SAP standard products and industry best practices, resulting in a lower TCO and the benefits of industry best practices.
Reduce total cost by 30-50% as compared to traditional on-premise implementations
Adhere to standard functionality, update/upgrade control and - extensibility
Facilitate organizational change management and readiness
Deliver a great user experience with a customizable UI
Reduce time-to-market and enable rapid adoption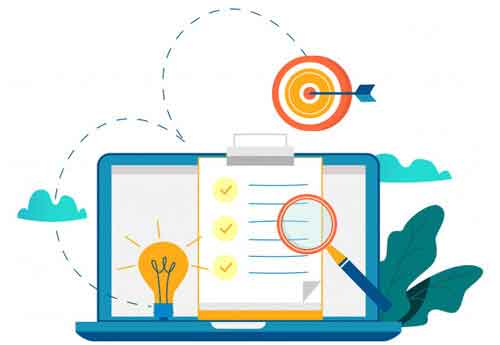 Value & Impact Assessment
At Applexus, we conduct a comprehensive assessment of your business processes to chart a clear picture of your business and how it can be improved. We assess the impact of SAP S/4HANA on your existing organizational structure, people, and business processes:
End-to-End ERP Assessment: Assesses the SAP S/4HANA effect on your core transactional systems
Business Impact Assessment: Identifies business needs to form a vision for the future solution
Business Analytics Assessment: Uncovers opportunities for SAP HANA-enabled business intelligence
Value-based Roadmap Development: Provides a top-level view of future business processes and implementation scenarios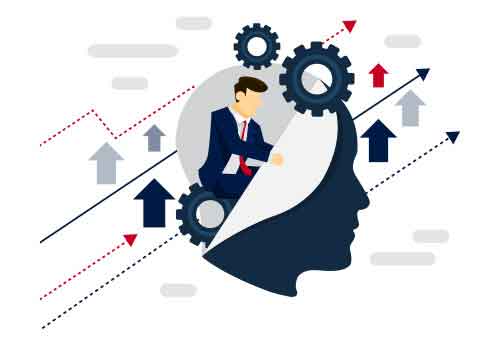 SAP S4/HANA Implementation
The benefits that an SAP system can provide to organizations are substantial. A successful SAP implementation, though it can be quite challenging and complex. Applexus helps companies harness the power of SAP's wide range of solutions so that they have better operational control and gain deeper insights into their business processes.

We help our customers successfully plan, design, and implement SAP software products while employing industry best practices. Our 15+ years of experience in SAP implementation projects span diverse industry verticals and geographies. Our experienced and certified consultants provide SAP implementation on-premise or in the cloud capitalizing a global delivery model.

Our unique approach of "RunningStart" powered by proprietary tools and methodology help customers realize the value of SAP implementations at a faster pace. We do not just automate the business process; we help organizations re-engineer their current business process keeping in mind their present and future business growth. Our implementation process ensures a cost-effective mechanism with the help of our innovative delivery models.

We bring you
Quality implementation at optimal costs
Flexible and innovative delivery models
An innovative knowledge transfer mechanism
Global delivery expertise
Efficient change management services
Strong execution capability
Assured on-time project completion
A quality combination of tools and methodologies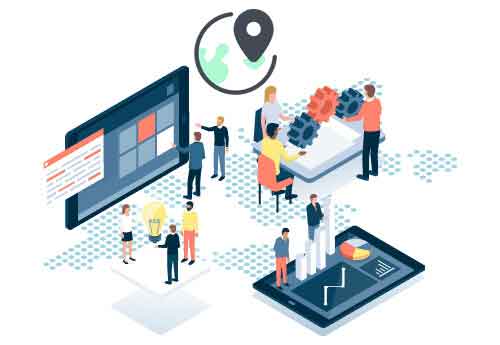 Rollouts
Adapting business processes to changing economics and market situations across geographies is a common challenge when considering the deployment of SAP to multiple locations. Our Rollout philosophy conforms to your SAP template, with definitive changes to drive quick and repeatable project implementations.

We are adept at allowing flexible template adjustments and minimize investment in redundant process development. Our Global Rollout methodology is backed by our multiple delivery models and knowledge of local, legal, and statutory requirements across different countries.

Applexus employs a robust repository of reusable ingredients during different phases in the project to hasten the SAP global rollout process. Our dedicated department of experts, specializing in executing multi-country SAP global rollouts across continents by combining SAP standard tools and templates developed in-house is a benefit for your requirement. Our ready to use template SAP global roll-out guidelines, procedures, and standards help you accelerate the global rollout. We assist you to increase visibility to your local business project with quality documentation and re-circulate best practices built at local projects to other projects and improve communication and transparency to enhance your business.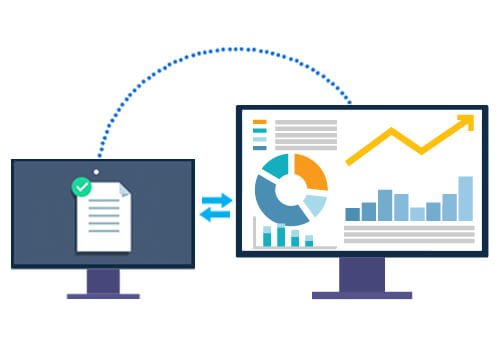 Data Management
One of the top critical success factors to any SAP implementation is a successful data migration from the customer's legacy systems into SAP. It is an inherently high-risk factor because SAP requires its master data and open transactional data to be properly matched and attributed in order to function and a translation must occur from a customer's legacy system in order to map the data correctly. In addition, Master Data should be organized in a way that can support Reporting and Analytics so that customers can truly harvest the value of their data to drive business results. Applexus has developed a comprehensive data migration approach embedded into our proprietary agile SAP implementation methodology "RunningStart" to reduce the risk and streamline this workstream. Our SAP Data Migration Delivery services solution includes robotic process automation and prebuilt content with state-of-the-art tools like SAP Data Services, Information Steward and IRPA. In addition, we leverage a data factory approach leveraging our offshore migration experts in a Center of Excellence model enabling us to deliver these services with robust quality processes in the most cost-effective manor.
Read More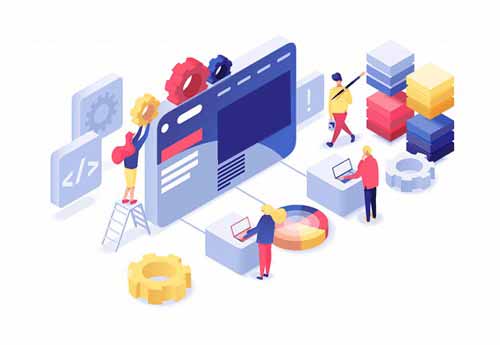 Testing
Industry studies consistently show that the leading causes of ERP projects failing is lack of user acceptance. At Applexus, we believe that one of the top keys for user acceptance is the quality of the solution in meeting the user's needs both functionally and technically. And nothing erodes user acceptance more than quality issues. To ensure project success, we have built our Quality Engineering and Testing Services (QE&T) into every step of our agile delivery process "RunningStart". With our services embedded from the project prep phase through user acceptance testing and go-live, our Quality Services are designed to reduce the overall project timeline by eliminating re-work and solving quality issues earlier in the project than traditional testing approaches.
Embedded quality steps throughout the project phases
Early testing reduces project risk, timeline and cost by up to 30%
Test approaches include Functional Testing, Test Automation and Performance Testing
Full Testing life-cycle management
Read More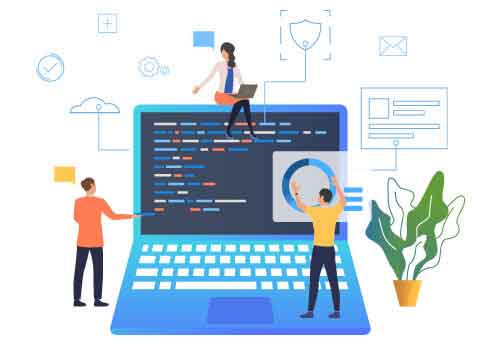 Application Management Services
As the demand for SAP applications grows, so does the complexity and breadth of the business. To achieve operational and strategic objectives, solutions must include superior technical expertise, dependable support, continuous knowledge management, and measurable cost efficiencies.

It is here that Applexus becomes a leader and partner for your organization to provide you Application Management Services. We at Applexus, develop and consistently maintain, daily operation, and ongoing support of business applications. We are adept at customizing these to suit the evolving needs of your organization.

Applexus' Application Management Service is created to provide you cost arbitrage in supporting your SAP systems. Our Application Management Service complements and supplements your internal team by augmenting their skills, cover for leaving and retired employees, and increasing capability arbitrage. We work across time zones and leverage the best practices and methodology of SAP to provide you the best Application Management as we champion in managing workload spikes. Our services are highly reliable, scalable, and flexible as we have a robust and flexible engagement model that caters to the need of your changing business scenarios.

We bring you.
Cost, competency and capability arbitrage
A global delivery model with delivery across time zones
Manages workload spikes with a definitive escalation process and governance model
Diverse yet pertinent support levels to cater to pressing needs from basic customer queries to mini-projects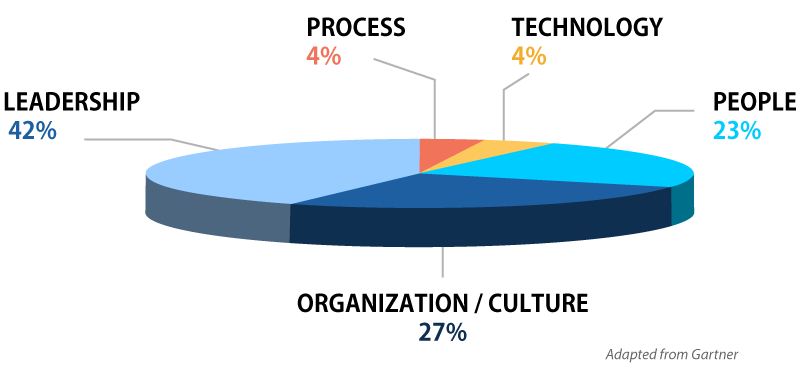 Organizational Change Management
Our Organizational Change Leadership (OCL) methodology supports organizations by assessing the impact of change, developing a tailored strategy, and leveraging our proven accelerators to facilitate transformation. Our mission is to achieve optimal results and empower stakeholders to embrace change.

Applexus OCL is a strategy that facilitates rapid user adoption of new technologies while minimizing resistance and managing risk. With a number of experienced SAP delivery and technical professionals, the Applexus OCL team has access to the insight into the new changes in applications and processes and how the client will be challenged.

A Gartner study that reviewed failed transformation programs found that technology and process problems caused only 8% of the failures, while people and organizational shortfalls were responsible for 92%
Read More
Applexus SAP S/4 HANA services are based on the premise of "fast with purpose and direction". Our RunningStart methodology is a "fit to standard" approach with agile principles that utilizes SAP Activate templates and Applexus collateral, resulting in the fastest and most cost-effective S/4 transformation possible. We deliver side-by-side with our customers to successfully transition to SAP S4/HANA while staying committed to bringing value to their most urgent business objectives."