Redefining Digital Transformation with SAP S/4HANA
With shifting consumer trends altering the marketplace, investing in the right technology has become more important than ever for organizations. This is where SAP's latest ERP system S/4HANA has been instrumental in empowering organizations in their digital transformation journeys. S/4HANA enables you to stay relevant in a competitive market by enabling you to reengineer your business processes and adapt to shifting business models.
Simplify your business Processes and IT landscape with S/4HANA as the digital core
Best in class user experience with Fiori 3 for your S/4HANA platform
Rapid time to value with real-time data for instant decision making
Reduced total cost of ownership with a simplified technology landscape
Innovate with advanced applications leveraging AI/ML
With the right blend of industry and SAP expertise, our proprietary tools, methodologies and accelerators help your organization make a smooth transition to SAP S/4HANA. Applexus is an SAP certified Gold Partner and Co-innovation Partner with 15 years of experience in SAP implementations. Our unique approach to implementing S/4HANA coupled with deep domain expertise, ensures that we deliver tangible business value with our SAP S/4HANA implementation services, enabling businesses to stay ahead of the demands, trends and developments in the marketplace. We share a history of co-innovation and collaboration with the SAP product development team, with 100+ successful customer engagements for SAP solutions across retail, fashion, and consumer products industries.
Strong focus on driving business transformation and value realization through our products and services
Thought leader in Retail, Fashion and Consumer Goods Industries
Continuously developing add-ons and cloud-based products to complement SAP S/4HANA's core capabilities
SAP consulting expertise that ranges across the technology landscape be it routine functionality, a business intelligence solution, or building an innovative solution that meets specific business objectives.
S/4HANA Implementation
Applexus provides end to end deployment of SAP S/4HANA leveraging our unique RunWay approach and RunningStart methodolgies for a faster, better, lower cost and lower risk implementation
S/4HANA Advisory Services
Applexus' experienced and certified consultants provide you a structured and proven roadmap based on our RunWay approach for your S/4 transformation journey ensuring that the solution meets your specific business objectives
Our unique Applexus RunWay approach provides you with the outline of a tailored & progressive transformation roadmap based on the complexity of your current landscape, risk tolerance and your ability to consume change. The entire digital transformation undertaking is broken down into smaller, easily consumable projects that are agile and continuously deliver business value. Each project builds on the previous projects to ultimately achieve the goal of a modern digital platform powered by SAP S/4HANA
A comprehensive workshop where we cover a host of topics including making a strong business case for migrating to S/4, cost of implementing SAP S/4HANA, the various migration strategies, the S/4 deployment options (cloud Vs On-Prem) and the impact of an S/4 transformation on your existing business processes, organizational structure and people. Use case demos and visualization of high benefit/impact areas will also be a part of the workshops.
We use robust BPI tools to analyze your existing business processes and identify opportunities for process improvements. This is done in sequential stages consisting of process discovery, standardization, simulation, implementation, monitoring and ultimately process optimization. Our 70+ process discovery scripts, 30+ process automation solutions, 200+ Industry specific process diagrams and 1200+ Industry user stories help accelerate the overall program
We assess your current technology infrastructure and landscape along with your business objectives to recommend opportunities for improvement along with a long-term strategy that may include a Cloud or on- prem deployment
Through our Analytics strategy and roadmap assessment we help you gain a clear understanding of how to transition from reporting to analytics with an S/4 implementation and also lay the course for your organization to ingrain analytics into your business processes. Other topics covered include Driving smarter business processes through augmented analytics and providing contextualized and real-time insights through embedded analytics
We assess your current testing people, process and technology and provide a testing tools evaluation, recommendation as well as a Quality Engineering testing approach that supports your S/4 implementation journey
Customized Assessment and Strategy workshops to help plan, design and deploy Enterprise Data Management. With Applexus' unique assessment methodology, analyse your current state of data readiness and business ready data gaps within a very short duration of time to curate a high-level roadmap plan
A thorough assessment of your organization's preparedness to undertake an S/4 implementation journey including the business objectives, leadership and stakeholder alignment and your ability to consume change
S/4HANA Analytics
Applexus helps companies take improved decisions by providing real time contextualized insights, embedding insights into business processes and workflows, augmenting insights with AI/ML for predictive analytics and automate processes with IRPA.
S/4HANA plug & play offerings
Applexus has strategic Plug & Play offerings for S/4HANA including Data Management, Quality Engineering, Organizational change management, development services, functional consulting and program management
Applexus offers a comprehensive set of expert services for data throughout the data lifecycle that can be delivered in a plug-and-play model with any systems integrator or a customer-led implementation program. Key offerings include strategy and roadmap, data migration, data cleansing and quality
With 200+ Pre-defined S/4 end to end test scenarios, 1000+ prebuilt S/4 automated scripts and a robust test management methodology RunningValidation that is based on SAP Activate, Applexus' robust Quality Engineering practice allows you to derive real business and operational value in your S/4 transformation projects.
Our unique Organizational Change Management framework helps your organization ensure a smooth S/4 transformation by assessing the impact of change, developing a tailored strategy and leveraging our proven accelerators to facilitate the transformation. We help you achieve optimal results by empowering all the stakeholders to embrace change.
For more than 15 years Applexus has offered a comprehensive set of expert development services to support a customer's SAP implementation program. Our team has expertise in all development, integration and user experience tools to support any SAP project.
Our functional resources average more than 15 years of experience with SAP. They have skills focused in our core industries of Retail, Fashion and Consumer Industries. They will guide you through best practices and listen to your unique challenges so that your S/4 solution is fit-to-business.
We have proven, highly experienced program and project managers certified in SAP Activate and well versed in our enhanced RunningStart methodology. They understand how to adapt to the customer's needs while orchestrating a fast and agile project within scope, time and budget parameters.
Application Management Services
Applexus Application Management Services is designed to help your organization generate more business value from your SAP system. We are also SAP PCOE certified and can help you realize the full potential of the remote services available with SAP Enterprise Support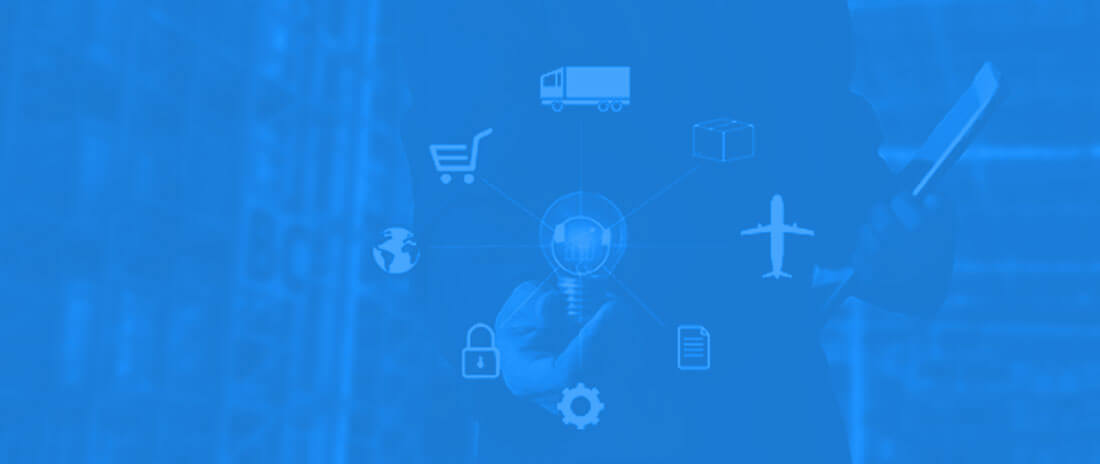 Are you debating Greenfield vs. Brownfield implementation for your SAP S/4HANA journey? Don't!
Brief insights into S/4HANA
Vice President And General Manager
VP- Enterprise Architecture
VP – Finance Practice Leader
"Applexus SAP S/4 HANA services are based on the premise of "fast with purpose and value". Our unique Applexus RunWay approach to Digital Transformation allows us to tailor a roadmap for each customer based on the complexity of their current landscape, their risk tolerance, and their ability to consume change. Our approach is progressive in that each project in the roadmap builds on the previous projects and smaller short duration projects allow for an agile continuous delivery with value recognized from each project on the roadmap. Also, Applexus RunningStart is an adapted agile methodology with a strong set of collateral that accelerates every aspect of an S/4 implementation."
Let's Talk
Let our expertise and proven track record be the foundation for your success.

Contact us today to get started!