SAP S/4HANA and its Emerging Importance on Your 2020 Roadmap
Published on 15 December 2018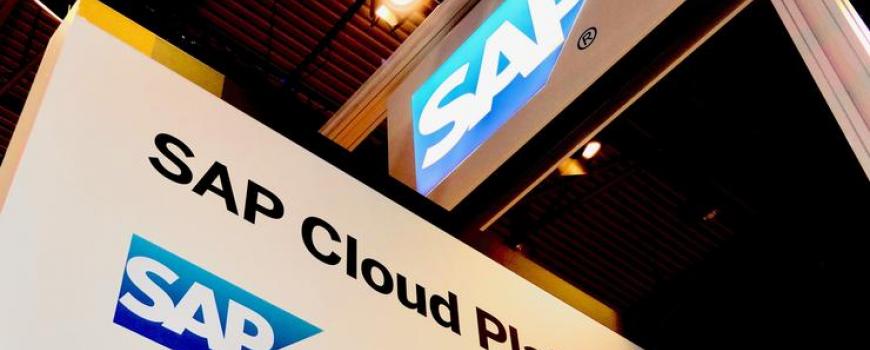 In the markets of 2020, over 200 million cloud users working across 180 countries stand for their enterprise resource planning (ERP) platform of choice: SAP. For this global community, SAP stands out for its leadership across business processes, intelligent technologies and for its four decades of innovation making it the world's #1 cloud business software company

SAP S4/HANA leads the vanguard of the industry leader's market offerings. SAP S/4HANA is a digital transformation enabler, with that has millions of enterprises vying for its rapid adoption. SAP S/4HANA 1809, released in September 2018,  is the fourth annual release of a major update to the SAP S/4HANA ERP product. It is the most comprehensive and intelligent version to date and overrides the earlier SAP S/4HANA 1709 variant. With this new release, companies can leverage additional functions and features that make business operations seamless and transparent.
Bert Schulze, who heads the SAP S/4HANA Regional Implementation Group, dives deep into the 1809 release of SAP S/4HANA in his blog. Moreover, this video by Schulze can give you a first glimpse of what to expect from the new release.
Rapid Innovation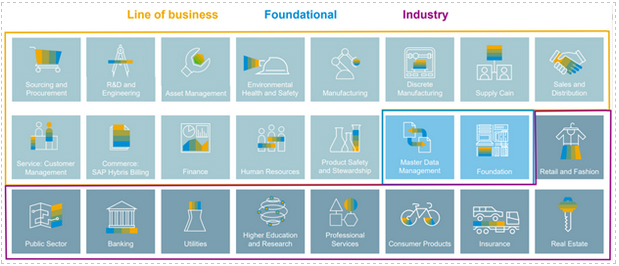 So far, SAP has released four on-premise versions – 1511, 1610, 1709, and now 1809. And the number of innovations powered by SAP S/4HANA products is growing rapidly, both on-premise and on-cloud, while enhancing flexibility and efficiency as they grow.
The 1809 release brought in a wide array of additional features, apart from changes in the Line of Businesses, foundation elements and industry-specific releases (which were also a part of previous releases). For instance, in one year alone, SAP added 1,400+ new features and innovation elements to S/4HANA (on-premise and on-cloud). That's the pace at which SAP is unlocking new business opportunities for enterprises worldwide.
In a nutshell, here are the key features delivered in S/4HANA 1809.
Supply Chain
    Inventory Management: Post Goods Receipt for Purchase Order, Inbound Delivery and Production Order
    CDS Views for Inventory Management
Retail and Fashion
    Retail Merchandise Management: Transfer products using RFID as input device.
    Demand and Supply Segmentation enhancements
Finance
    Production Cost Analysis enhancements
    Manage Costing Runs - Estimated Costs
    Manage Material Valuations
Asset Management
    Technical Object Damage Analysis
    Asset Intelligence Network Integration
    Ability to find Maintenance Task List and its operations
Sales and Distribution
    Creation of Sales Orders is now simplified
    Ability to perform split analysis in sales billing and invoicing
Inventory Management
    Predictive analytics model included to help you make faster decisions
    Post goods receipt for the purchase order, inbound order and production order
Quality Management
    Inspection Lot Analytics
    Ability to Record and Process Defects
    Record Results for Inspection Points
R&D/Engineering
Manage Project Procurement: To monitor purchase orders and purchase requisitions associated with a project.
Alerts in Project Currency
Multi-project Overview
Here's SAP's release roadmap for the next 12 months

The Road Ahead for your Business
Gartner predicts that 30% of large enterprises will have moved to a platform and product-centric approach with standardized ERP capabilities at the platform core by 2022. With SAP S/4HANA, the company is poised towards building a digital ecosystem that makes business processes seamless. It is the path you can take right now to achieve rapid business growth.
Applexus Technologies (Applexus) is the global technology leader offering business consulting and SAP
services to transform customers through digital innovation. We specialize in advisory, migration, implementation and management of SAP S/4 HANA and B/4 HANA solutions. Applexus delivers transformational business solutions for a marquee list of clients spanning retail, fashion, and consumer products industries. Applexus operates out of centers in North America, the United Kingdom, the Middle East, and India. For more information, visit us online at www.applexus.com.