Winning in the New Retail Normal Post Covid-19
Published on 22 October 2020
As we got the retail industry leaders of the leading enterprises within India to talk about the current shifts happening within the retail industry in terms of technology and consumer behavior, the standard norms were disputed and innovative business strategies were brought forward for the quick win of Indian retailers.

As the pandemic continues to impact the Indian economy at an unprecedented scale, retail is one of the sectors most challenged by COVID-19, in both positive and negative ways. All retailers around the world are trying to understand their consumers better, hence coming up with unique customized sales strategies and product promotions.

In order to reinvent the shopping experience, retailers should address the changing consumer psyche that is looking forward to have a safe and hassle-free shopping experience in a high hygiene environment. Even though the customers were quite fearful with respect to the shopping spree, they are now reverting back to the normal and are indeed going to step out. With the consumers feeling more comfortable using omnichannel services like contactless payment, click & collect commerce, virtual consultations, home delivery and curbside pickup, what retailers could do is to invest in the right technology for changing the store layouts, reconfigure check-out, and provide optimized omnichannel buying experience.
MODERATOR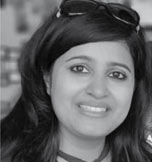 Surabhi Khosla
Managing Editor, IMAGES Group
PANELIST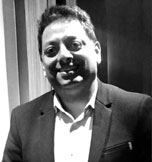 Kumar Nitesh
CEO-Reliance Footprint /Trend Footwear, Reliance Retail
PANELIST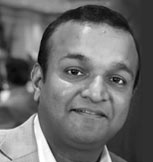 Nittu Thomas
Chief Operating Officer, Applexus Technologies
PANELIST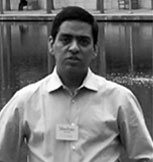 Madhav Nishtala
Director, Digital Transformation, SAP India
Right Investment in Technology
The transition to digital transformation has been fast-forwarded by this pandemic. With the relevance of being digital getting increased with the consumers moving faster towards digital interactions, for retail players, this is the time to take stock of the current crisis and invest in the right technologies. Going more digital and online will help the retailers to come in contact with larger number of people whose buying patterns are evolved since the pandemic.

But at the same time, the eCommerce surge is getting a steady competition from the brick-and-mortar stores who have redefined their in-store operations along with re-evaluating their digital footprint. Store owners are facing high investments within technology to build the infrastructure necessary to execute buy online, and pick up in-store (BOPIS) services.

The profitable step towards investing in technology therefore is to create a scalable backbone integrating technology within the brick-and-mortar stores to create click-and-mortar retailers, seamlessly enhancing the experience of the customers. The brownie points lie where you keep the offerings intact without any technical glitches to ensure that the customers doesn't feel frustrated with the shopping experience that you offer.
Madhav Nishtala, Director, Digital Transformation, SAP India said, "While technology has been a great lever for retailers, in these times, there are new dimensions to technology adoption which most retailers have to look at. There has to be zero friction in the online buying mode because a customer is not going to blame technology if his order is not placed / not delivered online but is just going to switch to another brand. This is a new-age risk retailers need to be aware of".
Customer Safety as the Priority
Since the emergence of eCommerce, the consumer preferences from stores have been altered and this has transformed more quickly post the Covid-19 crisis. In addition to the ease of product discovery, product selection and assortment, customers will also look for safer product delivery and contactless purchase options that include touchless discovery, flexible payment and adaptable distribution.
Shoppers have similar expectations in terms of safety and efficiency, when they go into stores to shop.  When they pick up orders for food, grocery and other items, customers place a high emphasis that the store employees obey social distancing measures when they manage their order. Consumers would now prefer more to shop with retailers who adopt in-store safety measures that include:
Revised store layouts to support social distancing
Self-checkout systems focused on mobile devices
Contactless purchases at the point of sale
 "Consumers are coming back to the stores, but they want a different experience now - they want more touchless shopping experiences where they do not necessarily have to mingle. They are visiting stores that they know are hygienic. This means brand loyalties are changing. To keep consumers coming in, retailers have to do more and provide them with Omnichannel experiences," explained Nittu Thomas, COO, Applexus Technologies.
Retail Sales through Social Media Platforms
Targeted sales on social networks and applications such as WhatsApp are now trending, steadily reducing the normal spending on media advertisements.
Small retailers have dramatically embraced the shift where they have used WhatsApp and Google Maps to communicate with customers and APIs to connect for distribution with businesses such as Swiggy. The primary characteristics that the retailers are looking to leverage are the need for pace and stamina accompanied by resilience.
For Kumar Nitesh, CEO-Reliance Footprint, companies are looking to achieve top line & bottom line goals through groundbreaking strategies in the new normal. "The retailers who were not present online earlier have now started expanding their presence. Click-and-collect, home delivery and WhatsApp models are increasing business for retailers. In fact, as consumers want to go out more and more, retailers are pre-booking slots for click-and-collect and customers are enjoying these new options." he said.
Are You Ready to Adapt to the Changes in Consumer Behavior Post-COVID-19?
In the months to come, customers do not expect their safety expectations to change much. This means that these innovative choices for shopping are set to become the next new normal that alters the basis of customer experience. While it's too soon to comprehensively understand the implications of COVID-19 for the retail industry, one thing is for sure!

To win in the new normal, retailers should set up engagements across all channels quickly and efficiently, building upon their existing systems without creating standalone disjoint apps.

Learn more about the most innovative stories on winning in the new retail normal! Watch the full webinar, "Winning in the New Retail Normal: Redefined Customer Buying Channels & In-Store Operations" here.

If you'd like to connect with one of our experts to discuss further, please reach out to any of the contacts below: