SAP Software Solutions: Pathway to Business Continuity in the Post Covid Normal
Published on 30 October 2020
The unexpected turn of events due to COVID-19 has been shifting the marketplace, creating socioeconomic and business challenges in a way most businesses have never seen. Because of the unfamiliarity of these challenges, the need for innovation is significantly higher than ever as businesses look to outmatch this global instability raised by the pandemic.

Even though the situation was unprecedented for most of the businesses across the globe, on the other hand companies running SAP solutions were well prepared to handle the crisis in the most efficient way. With the SAP's broad range of software solutions, coupled with the industry, business operations and technology experience of service providers, businesses are able to bounce back quickly to sustain their operations and to concentrate on their future business resilience and growth.
SAP: The leader in ERP Innovations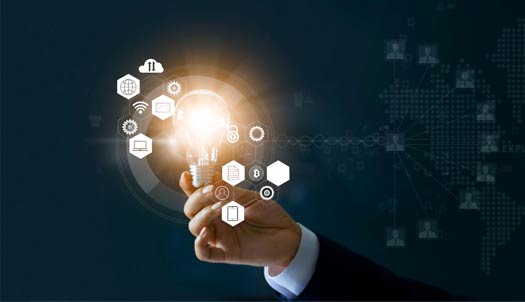 According to Fortune Business Insights, "the global enterprise resource planning (ERP) software market size stood at USD 38.15 billion in 2018 and is set to reach USD 71.63 billion by 2026, exhibiting a CAGR of 8.5% during the forecast period."

Nearly every large corporation across the globe today has some form of ERP system introduced into their business operations. But usually, smaller companies don't buy an ERP system off
the shelf, and most developers still haven't seen them in action. But what's the big deal with businesses like yours who haven't implemented an ERP system in the middle of this crisis?SAP is the #1 producer across the world in enterprise resource planning software. It comprises of fully integrated modules and solutions, which covers every aspect of business management virtually through promoting efficient production of data and transfer of knowledge. SAP's integrated applications link all parts of a company on a completely digital platform into an intelligent suite, replacing the process-driven, legacy platforms. As per SAP's yearly statistics, today, SAP has more than 220 million cloud users, more than 100 solutions covering all business functions, and the largest cloud portfolio of any provider.

SAP software integrates various business functions through centralized data management, thereby allowing businesses to better manage complicated business processes.  It provides convenient access to real-time information across the enterprise to employees in various departments, enabling the business continuity irrespective of the global interruptions such as the current pandemic. As a result of this unrestrained business functioning, organizations are expected to speed up workflows, boost operating performance, increase productivity, improve customer service, and eventually increase their return on innovation.
How SAP Software Solutions are preparing business to thrive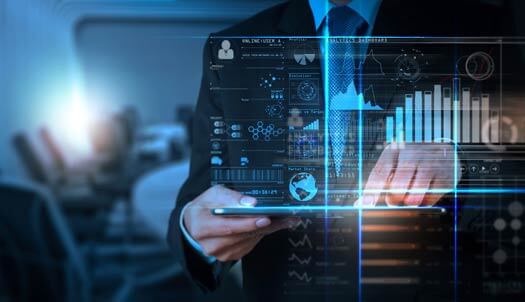 For SAP and its solution providers, business continuity is always on top of their minds. According to them, an SAP mechanism affects 77% of the world's transactions-as simple as that! Because of this huge impact an SAP module has on the economic system, they are 100% focused on ensuring that their entire business processes are always functional, in spite of any disruptions.

Some of the solutions that SAP providers have come up with in order
to ensure business continuity are SimpleRetail, an AI powered digital store and CX platform to explore the possibilities in retailing for businesses post the pandemic; Intelligent Customer Insights, to help businesses to identify the changing consumer behavior in the middle of the crisis; and Crisis Command Center, for businesses to understand the new market conditions, shifting government policies and changing customer needs for a strategy to navigate the business uncertainties.
Future of SAP Software Solutions
Innovation will continue its essential position as the world shifts from crisis to recovery and beyond. But at the same time it is equally important for businesses to consider how technologies are changing and how consumer preferences are developing in order to outmaneuver complexity and uncertainty for the future. It is also important to understand how the pandemic has dramatically exacerbated these changes.

With that clarity, thought leaders can certainly
update their business, freshen-up operating and technology models, re-engage their staff, re-align their business intent with consumer values, and concentrate on the innovation required to get through the crisis more strongly implementing SAP software solutions at the core of their organizations. The time for simultaneously maintaining business continuity and addressing the core issue on what the new business standards should look like in the post-pandemic world should be beginning right away. For that, the SAP software solutions can help in many ways. One definite path is that they offer their customers solutions that transform with their business needs, giving them the agility required to quickly forecast and adapt to the evolving industry demands.

Beyond the pandemic as we move into the new normal, companies will definitely become smart and intelligent with SAP service providers linked and working together along with them on top of the SAP solutions.