PetSmart – Laying the foundation for Omnichannel Retail with SAP CAR
SAP CAR enables retailers to gather and analyze customer data from various channels, which allows them to offer personalized shopping experiences, optimize inventory management, and enhance customer lifetime value – ultimately leading to increased sales and growth. PetSmart, a leading pet retailer in the US, Canada, and Puerto Rico, replaced their home-grown system with SAP CAR and leveraged Applexus' add-on solutions to enhance their omnichannel capabilities and overcame challenges in sales reconciliation and inventory visibility.

In this webinar, Tom Reiter, VP-IT at PetSmart shares insights on their SAP CAR journey and its business value, along with Kristin Howell, Global Vice President-Retail Solution Management at SAP discussing the key benefits and future roadmap for CAR, and Kiran Gasmar, Director at Applexus Technologies explaining how their add-on solutions can enhance SAP CAR's business value.
Key Takeaways
Business Case for implementing CAR at PetSmart and its impact.

Learn the impact of CAR on your financial performance.

How CAR enables retailers to manage their inventory and supply chain better?

Challenges in implementing CAR and how to mitigate these.

How Applexus CAR add-on solutions enhance the business value of CAR?

Future Roadmap of CAR and its implications for retailers.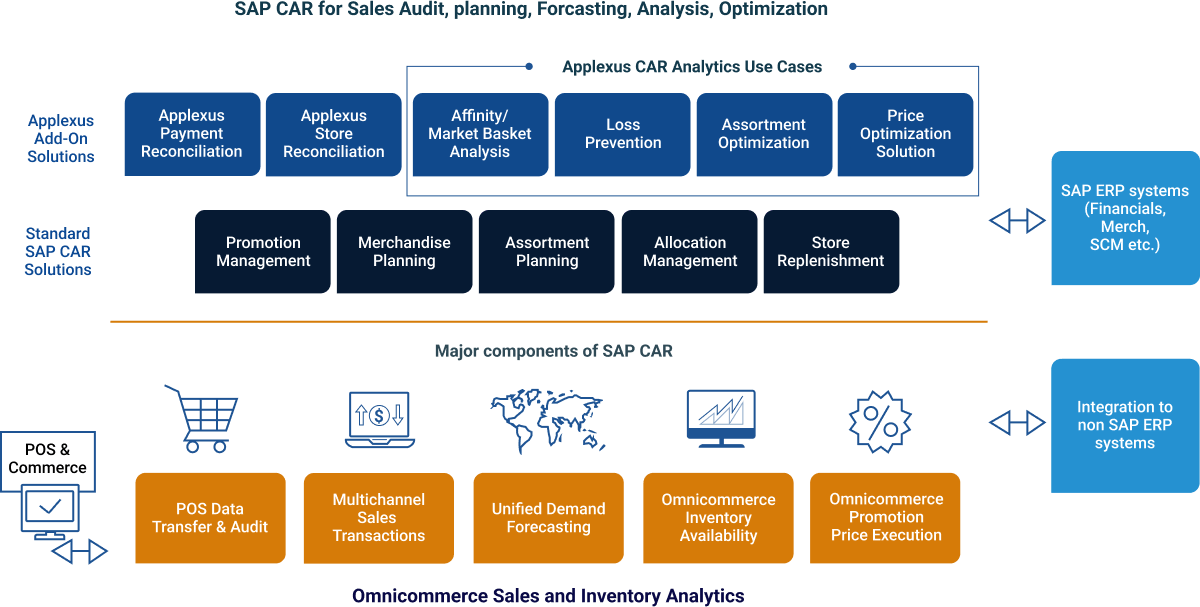 Meet Our Speakers
Related Content