OKR takes Applexus to next level of success by creating a Focused Culture
Published on 23 October 2020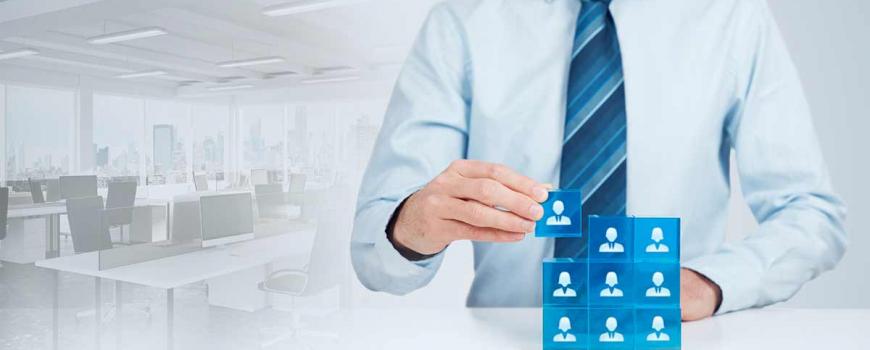 "Teamwork is the ability to work together toward a common vision. The ability to direct individual accomplishments toward organizational objectives. It is the fuel that allows common people to attain uncommon results." --Andrew Carnegie

The leading light for any organization that is committed to a mission is the success that is defined by a focused vision. And those organizations that work towards their mission in unison are the ones that finally evolve as the winners!

A shared mission is always an organization's ace to collective intelligence. But in the real world "five acting as one" might feel so challenging, as they integrate an ambitious business goal into the daily routines of the workforce. And that's exactly the same reason why many missions go no further than fancy words written on the wall or a website!

Still, the best teamwork comes from men who work independently towards one goal in unison. And those tiny independent steps of our workforce are the OKRs. You might have heard about the tech giant, Google, but what you might not have heard is how they drove their lofty mission through their workforce with focused OKRs. If you are interested, there are countless others too! TED, ONE, Netflix, Wegmans and Kleiner Perkins are a few examples for the same.

So what is an OKR?

"OKR – short for Objectives and Key Results, is a goal system that is used to create alignment and engagement around measurable goals! "
OKR's unexpected meet up with Applexus
It all happened on one fine summer morning in June 2019! Sam Mathew, CEO of Applexus was interestingly listening to Nittu Thomas, the new COO of Applexus about the insight and experiences he had acquired through OKR. Nittu introduced Sam to "Measure What Matters", a book written by John Doerr. Sam visualized that OKR methodology can drive Applexus towards its vision and help in a better way to ensure that we are growing as per the plan. On 23rd July 2019, he wrote a mail to the Leaders of Applexus "A strong methodology will help us all talk the same language, see the same objective, enable collaboration, reduce friction, track progress, and drive us to the same objective." He introduced and encouraged the Leaders to read "Measure What Matters".

As the third quarter of 2019 dawned in Applexus, our leaders began to look upon the words, "Measure What Matters" with a broader vision, so as to create a focused culture that would lead Applexus to more success. Nittu along with Smitha Sajo -GM –HR & Operations formed the OKR Program Team. It was a privilege and opportunity given to me to champion the OKR under the leadership umbrella. We planned and piloted three consecutive OKR cycles, and were delighted to find that the methodology really worked for us. In this blog, I shall tell you a little more about OKR at Applexus.

The Applexus OKR culture is built on the core foundation of Accountability and Teamwork. ". It is now helping Applexus to build a culture of proactive planning, not only at the beginning of every year, but also at the beginning of every quarter. It allows Applexus to focus on "BIG ROCKs", creates a sharp focus on goals, and brings in complete transparency across the company. It serves to motivate the company and each of its departments to Commit to priorities and accomplish them.

Chris Couch, VP & GM-SAP Solutions who is spearheading Applexus service offerings believes in accountability and teamwork. He wrote to his team" Everyone – We need you to add a personal OKR for Applexus' latest solution offerings and align it."
How Applexus approaches OKR
Objectives are the most important focus points each leader; every department in Applexus concentrates on every quarter to drive the company towards its vision. Objectives are significant and inspirational. Key Results are milestones to achieve the Objectives. We ensure that KRs are time bound, measurable and aggressive.

When we onboarded all our employees to OKR methodology. Leaders focused on creating atleast one company objective all the Applexians can contribute to. Norbert Brumbergs, VP- Delivery created awareness and conducted sessions on how to succeed in the company objectives all the Applexians contribute to.

Anil Nair, Senior VP personally reached out to each Applexians in India and encouraged adoption of OKR to their core system and transform themselves to a brand.
How Applexus drives OKR
Applexus home-grown software "Plexus", which means, "an intricate network", drives OKR within the company. Its features support the SUPERPOWERS of OKR and help Applexus to build a transformational culture to focus and commit to priorities. Plexus is also a network that links Applexians together with lot more modules on Engaging Employees and Project Time and Expense management. Let us now see the OKR Superpowers in Applexus.
OKR SUPERPOWERS in Applexus
FOCUS- Applexus creates company level objectives every year and at the beginning of each quarter. The OKR methodology has facilitated us to focus on the key objectives, putting behind the smaller rocks and sands. Through FOCUS, we are now growing into a culture of Committing to Priorities, learning to leverage the time for the most important activities.
ALIGN- Alan Young, VP & GM- Sales wrote in his OKR "How can you help?" part which gave a clear picture how Delivery and Support functions can align their Objectives to sales growth of the company.

The OKR superpower ALIGN empower Applexus to blend the Sales, Consulting and Product Development Objectives. We encourage both, a TOP DOWN and a BOTTOM UP model. The BOTTOM UP alignment will support innovation and happens even at the furthermost extremes of the company. "Plexus-OKR module" will give visibility to any OKR to be moved to a company OKR or a department OKR.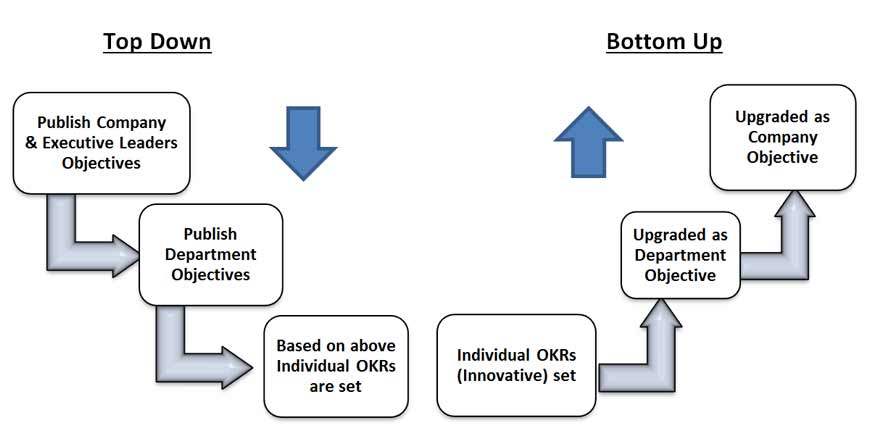 TRACK- Applexus is focusing on TRACKING as a key element for the success of OKR methodology. Tracking keeps the Objectives active and eradicates the unrealistic OKRs using the End early feature of Plexus –OKR. Sam and Norb became the brand ambassadors of OKR in Applexus and ensured that biweekly checkins, the heart of OKRs are structurally and constructively executed.

CFR, (Conversation, Feedback and Recognition), a part of the Plexus, drives virtual and personal check at any time with the employees. OKR together with CFR ensures Consistency and Accountability towards Objectives.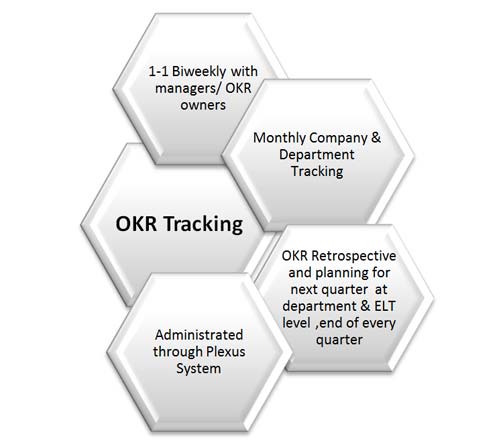 STRETCH- Each Applexians is pushing beyond their comfort zone and contributing towards the focus of the company. Innovation is encouraged through STRETCH superpower that will enhance Applexus entrepreneurial culture.

Each practice team was able to focus on creating solution offerings, accelerators and IPs for their own domain. The Delivery Execution team created innovative methodologies to deploy solutions faster and to minimize cost and complexity. The entire company stretched their goals over and above their normal core targets to enrich and realize the vision of the company.

Applexus has a very strong product development and consulting wing and both work hand in hand rather than in isolation. We are facing our own piece of challenges as we are bringing the deliverables and innovation together to the forefront. A unique and tailored OKR methodology is evolving in Applexus to convert these challenges to opportunities and drive Applexus family to recurring growth.

OKR is accelerating Applexus growth and helping Applexus to evolve to a focused culture that commits to top priorities of the company. This new era for Applexus will definitely see a lot of Innovations that result in solutions for a successful world of tomorrow.